My Team
When you became my client, you placed your trust in me to help make your vision a reality. I honor that trust with the help of my expert support staff. Together, we make a strong commitment to customer service.
If at any time you have a question, concern or need, please let us know.
Denise Anne Gartman
Agent Assistant
Office 484-723-2750

Denise Gartman started at Northwestern Mutual in March of 2017. She comes with a background of assisting at an executive level and is a real team player. She is available to assist you with whatever you may need. If she cannot handle it, she will be sure to connect you with the individual that is qualified to handle your particular situation.
Denise Gartman is responsible for facilitating a smooth application process. She is responsible for assisting during the underwriting process and being a means of communication between the client and the underwriters in insurance related matters. She is available to assist with any servicing issues related to the insurance side of the practice.
Below is a short list of what Denise is responsible for:
Answers your billing questions
Helps with any service issues
Answers your underwriting and policy delivery questions
Coordinates the scheduling of your medical exams
Submits your Life, Long Term Care and Disability applications
Manages your applications during the underwriting process
Reports your paperwork once a decision is made
She is committed to providing exceptional customer service to all clients. If you need to schedule an appointment or request any other service, please let us know. She will respond promptly.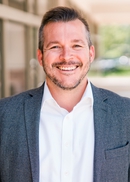 Joshua R Brueck, CFP®, ChFC®
Director of Financial Planning
Office 610-225-6567

Joshua graduated from the University of Pittsburgh with a Bachelor's of Science in Business Administration with a concentration in Finance in 2009. He began his career with Northwestern Mutual as an undergraduate in the Pittsburgh network office in 2007. He has taken on roles of increasing responsibility during his career, including Associate Wealth Management Advisor and Director of Centralized Financial Security. He has been with Northwestern Mutual – Eastern Pennsylvania since 2010, and in his current role since 2013.
Josh resides in Philadelphia and his interests include running, spending time with family and friends, Philadelphia sports, and his dog.